James: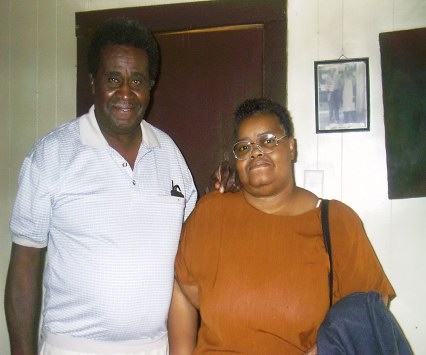 James Edward "Bubba" was the first son that Amos and Bertha had together and the oldest son alive today. He was born September 11, 1935. James married Juanita Allen, a long time friend, in the early 50's and together they had eight children: Randy, Bobby Ray, Donald Wayne, James Jr., Kevin Wynn, Vivian Denise, Dana and Keith. James Edward is a devoted family man who takes care of his own. He is the owner of Matthews Welding & Fabrication, a construction contracting business that has been operating successfully in the D/FW Metropolitan for more than 30 years. Juanita is a devoted wife and mother who has been in the family so long that she is no longer considered an "in-law".
Entering the new millennium, James is our family's Patriarch. Each July 4th, he hosts a family barbecue on the Matthews Family Farm in Hill County. Relatives and friends from far and wide come to fellowship and break bread with us during this time. It is a time for renewal of old acquaintances and family reunion for Amos and Bertha's children.
James and Juanita's children are shown below and listed at the left.